Report: Children need 'greater access' to mental health services
We wanted to know about children and young people's experiences of crisis mental health care in Shropshire, Telford & Wrekin.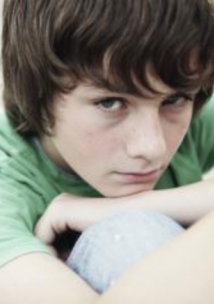 Since local Healthwatch was established in 2013 we have received comments from people about their experiences of accessing Child and Adolescent Mental Health Services (CAMHS) and witnessed the development of the current service, BeeU, provided by Midlands Partnership Foundation Trust (MPFT).
It has been widely reported in the media over the recent months that the on-going Covid-19 pandemic has impacted the mental health of children and young people and this has led to a greater severity of need among many and an increased demand on services at a time when they have had to adapt to working under Government restrictions and increased staff shortages.
However, the lack of 'Tier 4' beds (specialist inpatient beds for the most seriously unwell) in the county means that our children and young people will be admitted to either Royal Shrewsbury Hospital or Princess Royal Hospital, or The Redwoods Centre (an adult mental health hospital) while waiting to be moved to a suitable hospital outside Shropshire.
Healthwatch Shropshire and Healthwatch Telford & Wrekin were asked to give these children and young people the opportunity to share their experiences and say what could have been done to improve the help they have received. We know that ideally Shropshire would have its own specialist inpatient provision but this is not expected to happen for a number of reasons, including funding and resources. Ideally no child or young person would need to go into hospital and for many, early support could prevent this happening.
Key Messages
We asked everyone to tell us how things could be improved.
Many people understood the challenges being experienced by services who support children and young people who are in crisis and need specialist support, including a lack of funding, difficulty recruiting to specialist roles and the lack of Tier 4 beds.
The things that people told us would make a difference to these children and young people, their families and carers, and the professionals working to support them were:
Reduced waiting times and signposting to sources of information, advice and support while waiting for assessment, diagnosis and specialist services, to prevent reaching crisis (including out of hours)
Improved monitoring to see how the child or young person is getting on to decide if they need to be seen sooner or action taken to prevent them reaching crisis
Clearer criteria and definitions, e.g., of 'crisis', to support schools to make appropriate and timely referrals
Once services have received referrals they need to communicate with children, young people and families/carers promptly, e.g., about expected waiting times, to reduce pressure on the referrer
Efforts being made to ensure children and young people have access to the same person rather than seeing multiple workers
Re-introduction of face-to-face appointments as soon as possible and the offer of a virtual face-to-face appointment in the meantime where the technology is available
Greater access for children and young people with learning disabilities to mainstream mental health services, this is likely to require services to work in partnership