Healthwatch Telford and Wrekin has been commissioned to deliver Shropshire and Telford and Wrekin Maternity Voices Partnership. This is in addition to it's core Healthwatch responsibilities.
What is a Maternity Voices Partnership?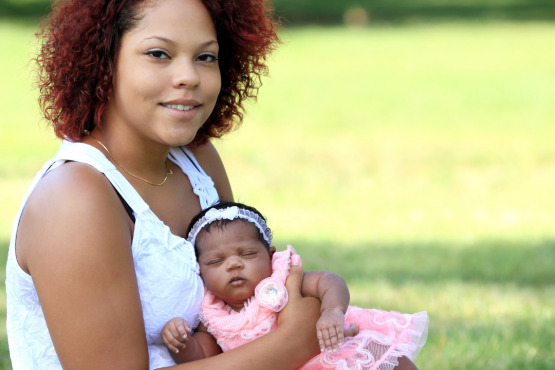 A Maternity Voices Partnership (MVP) is an independent team made up of women and their families; commissioners (who plan, buy and monitor services); providers (who deliver services such as midwives and doctors); the Clinical Commissioning Group (CCG), who commission health services, and the Local Authority (LA), who commission public health and social care and support services.
A Maternity Voices Partnership provides a way for this team of people to design and improve maternity care together. All these different people working together to share ideas and identify solutions for the design and improvement of maternity care is called co-production. The function of the MVP is more than simply to listen: it is a way of discussing challenges and ways of overcoming them, across Shropshire (including Powys) and Telford & Wrekin, through co-produced solutions.
What does Shropshire and Telford & Wrekin Maternity Voices Partnership do?
We listen and gather feedback from recent service users. We do this using a range of different methods, this includes face to face discussions out in the community with our team of volunteers or reviewing responses to our online feedback form; Our aim is to enable everybody's voice to be heard.
We host meetings and focus groups on specific maternity themes to build an accurate picture of the needs and experiences of families in the area.
The feedback we gather is regularly analysed and themes and priorities are fed back to the Local Maternity and Neonatal System Programme Board to guide where changes and improvements need to be made to support the implementation of Better Births across the county.
We attend local, regional and national events to network and ensure all families are heard (paying particular attention to those within seldom heard groups).
We 'walk the patch' and do the '15 steps' challenge within the local maternity units and hospitals, and help ensure facilities and care meet the needs of the people using them.
To read more about recent activities please see the publications below:
Join us on social media
For updates on our current activities and for opportunities to get involved with our work visit:
Meet the team
Shropshire, Telford and Wrekin Maternity Voices Partnership (MVP) is headed by Louise Macleod, MVP Development Coordinator and Emily Evans, Service User Chair.
They are joined by two Vice Chairs, Rachel and Jane, and a team of volunteers.
Louise, Development Coordinator
Hi I'm Louise and I have been involved with the MVP since 2018 after I returned to work from having my Son in 2016. I have loved being involved and seeing the MVP grow and I strongly believe families' being involved in developing their services enables a stronger and more user focused service. Giving Women a voice and empowering change is where I am most passionate.
Emily, Chair
Hi I'm Emily. I'm a mum to two amazing girls born in 2017 and 2020. I have a passion for improving maternity services and the difference that can be made through the Maternity Voices Partnership. I am dedicated to ensuring that all peoples voices are heard and their experiences are used to shape the future of services within the county.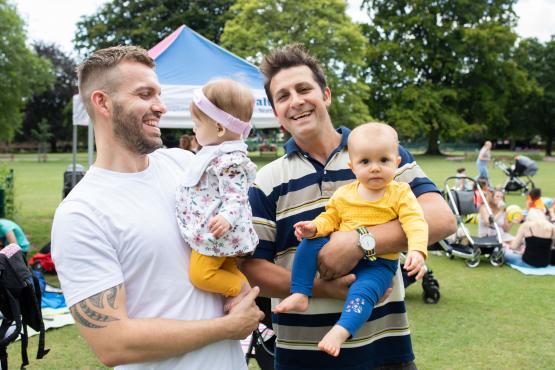 Your feedback matters
Collecting feedback is a very important part of what we do.
If you would be happy for us to visit your group or organisation to talk to new families about their experiences of local maternity and neonatal care please get in touch by emailing our Chair (Emily) on shrop_tw_maternityvoices@outlook.com. During the Covid-19 outbreak we are able to do this via video calls.
If you have received maternity or neonatal care from the Shrewsbury and Telford Hospitals Trust in the last two years, and you would like to share your experience please click on the link below to complete our feedback form and have YOUR voice heard.
Please note this survey may take 15-30 minutes to complete.
Alternatively if you would prefer to send your story direct to us or would like to fedback on care that was longer than 2 years ago, please email maternity.voices@nhs.net or visit our social media.