Monthly hot topic: Share your views with us
Each month we will be asking for your views, questions and comments about different topics regarding Health and Social Care Services.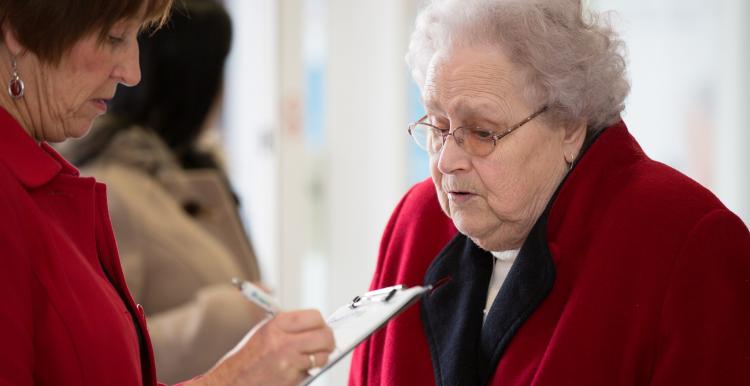 Delays to hospital treatment 
Tell us about your experiences in delays to hospital treatment and increased waiting times.
As society opens up following the latest lockdown, we are seeing increasing numbers of patients both locally and nationally waiting increasingly long lengths of time being receiving hospital treatment. Nationally, those on the care waiting list are likely to reach 13 million, that's 1 in 5 people in England.
As such, we want to hear whether you are waiting for hospital treatment and how it has affected you.
Please spare a few minutes to provide us with your personal experiences.
What do we mean by hospital waiting times? Waiting times are the time period it takes between being referred for a physical or mental health condition to when treatment begins.
We want to know:
Whether you have been subject to long waiting times and if your original treatment date has been delayed
How these delays have affected your physical and mental wellbeing
Would these delays make you less likely to seek treatment for an existing condition
How do I share my experiences of hospital waiting times?
There are a few ways you can do this:
Mental Wellness
Let us know your experiences with Mental Wellbeing following the end of lockdown
Throughout the lockdown over the last two years, it has been reported that there was a significant rise in people struggling with mental wellbeing due to isolation, being out of work and other factors. Following the end of the latest lockdown, we would like to understand how your mental wellbeing has been affected by the Pandemic.
Please spare a few minutes to provide us with your personal experiences.
What is Mental Wellbeing? Mental Wellbeing focuses on a person's general mental state and is often used when looking at how a person feels on a day-to-day basis.
We want to know:
How your mental wellness has been affected by the COVID-19 pandemic and how it has changed since the ending of lockdown
Whether you sought professional help to support your mental wellbeing and how you found the experience
Did you receive support from your social networks and do these connections help your mental health
How do I share my mental health experiences?
There are a few ways you can do this: